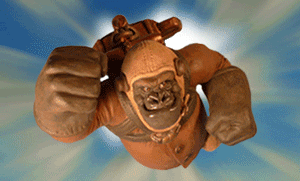 Trying something new here...hope it works! I've created a few animations from projects I've made for this blog. Recently I tracked down an older copy of Photoshop 7 that will work with the "antique" version of my iMac's operating system. THAT means, I can create animated GIF files again! (Yes...I know it's an outmoded format...but it's still fun for me.)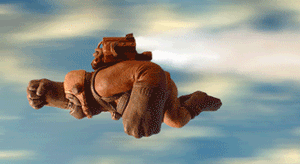 Above is the "Silverback with a Jet Pack" from the "Flying Monkey Squadron" series I sculpted. (You can click on the "labels" section on this blog to see the process of making them.) For these animations, I just took lots of photos of the sculpt with my camera on a tripod. Then I laboriously cut them out in Photoshop and created all the sky and smoke elements. Then I used the program ImageReady 7 to construct all the frames. It's like "old school" stop-motion-animation for the digital age.
Next, you'll see the movements of four of my AUTOMATA projects. Folks have asked for videos of these...this is the best I can offer without a digital movie camera.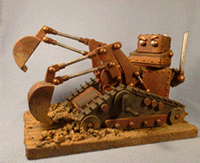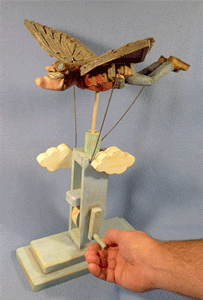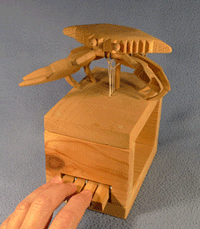 Hope you have fun looking at these...I'll definitely be making more!!